Cargile Ranches hunting opportunities are available on several different properties in Tom Green, Irion, and Crockett Counties. Season leases are available on occasion and guided hunts are available each year for Whitetail deer, Javelina, and Rio Grande turkey. Many 120 to 170 class deer have been harvested on these low fenced ranches that are easily accessible from the airport in San Angelo Texas.
Guided hunts at the Rocky Creek Ranch and the S Ranch have lodging for hunters available if you book a guided hunt through Wildlife Systems. Several of the other ranches have small cabins or primitive hunting camps available.
Guided Whitetail Hunts
Rocky Creek Ranch
Arden, TX
Rocky Creek Ranch has been under the Cargile family's control and ownership since 1904. Until about 30 years ago it was only lightly hunted by family and friends. This low fence ranch is now hunted under strict wildlife management with the focus of balancing the best interest of the wildlife as well as the impact on sheep and cattle. With this intense management we have been able to balance the buck doe ratio and increase the natural nutritional resources available to the wildlife. As a result, we have been able to harvest several 150-175 class whitetail bucks over the last several years. Most of the bucks harvested have been in the 120 - 160 range.
We conduct a helicopter survey each year and we are currently maintaining a Level 3 Managed Lands Deer Permit. We use these surveys along with wildlife biologist's recommendations to determine our harvest rates each year in accordance with the MLD program. This allows for a longer than normal whitetail season and to harvest more does than typically possible. Our buck to doe ratio as observed last fall was 1 buck/1.1 doe. The harvest recommendations in the past have been on managing for trophy whitetails and not maximum sustainable numbers. We typically book around 30 trophy buck hunts each year.
The wildlife has taken a front seat along with the livestock at Rocky Creek Ranch and we have several miles of creeks in the USDA's continuous conservation reserve program to protect and improve wildlife habitat and riparian areas. We maintain the water in all pastures at all times. As we rotate our livestock, many pastures are left vacant for months at a time allowing wildlife to use the pastures with very little competition.
As for hunting facilities, we have a very nice compound with three houses, barns, cleaning shed, trailer/motor home hookups, and a brand-new state of the art walk-in cooler all for use by the guests. These facilities are on a quiet, but paved farm to market road at the entrance to the ranch. The ranch is within 17 minutes of San Angelo, Texas. There are currently several commercial airline flights that service San Angelo from Dallas/Fort Worth airport each day.
Cargile S Ranch
Grape Creek, Texas
The Cargile S Ranch is a low fenced ranch north of San Angelo. The ranch has a modern lodge able to accommodate up to 16 people with four full baths. Most hunts consist of 2 to 8 hunters, but we will work to accommodate almost any size group as we have more ranches in the area that we hunt as well. We maintain a level 3 Managed Lands Deer Permit allowing us to begin our rifle hunting in October. Each year we limit the number of hunts that we sell to 15-20 hunts as we want to provide the best opportunity possible for each hunter to harvest a mature buck.
All booking of guided whitetail and Rio Grande Turkey hunts will be done by Wildlife Systems of San Angelo, TX. WS is an outfitter we have been partners with for many years on other Cargile properties. They can accommodate almost any package that you may need. Doe hunts (whitetail) are available upon request.
Interested parties may contact Charley Christensen.
For Booking Hunts Please Contact Greg Simons and his staff at: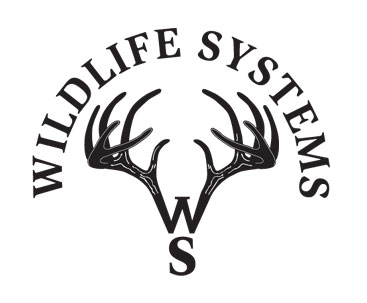 Wildlife Systems Inc.
PO Box 5121
San Angelo, TX 76902
(Phone) 325-655-0877
(Fax) 325-947-7703
[email protected]
Season Lease Opportunities:
Contact us to be placed on the list of potential season lease hunters.
Main Number 325-653-3371
Charley Christensen 325-234-4939